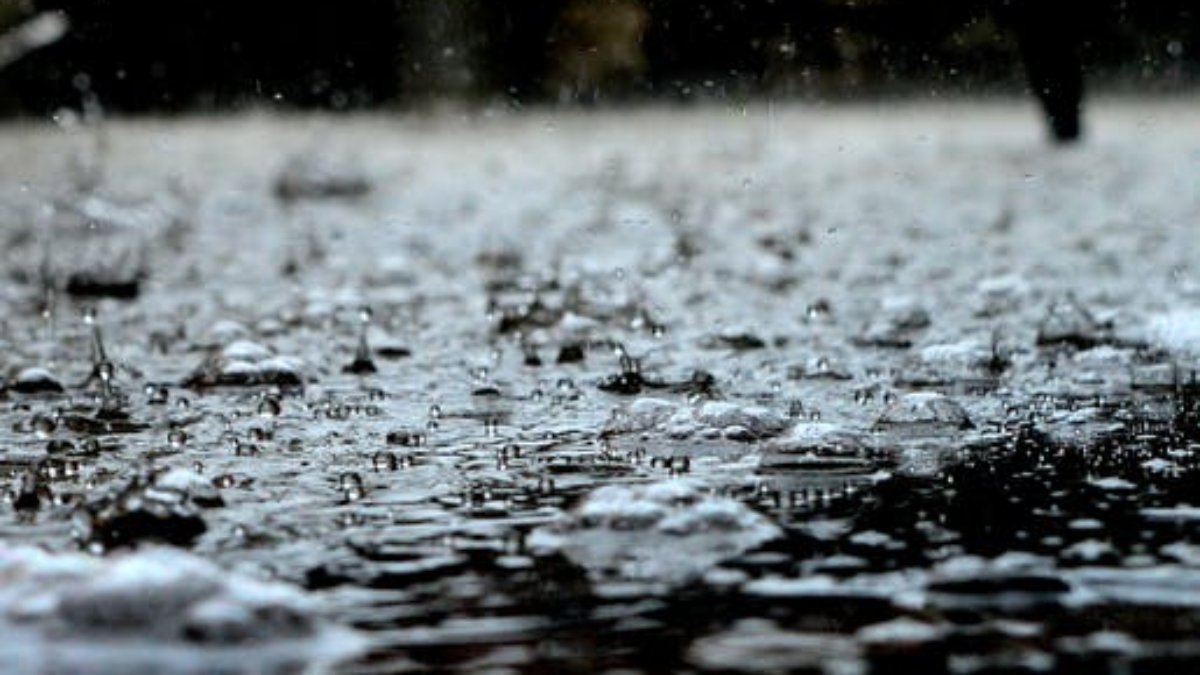 By Shovita Adhikari.
Shovita holds a PhD in sociology from the University of Essex. Her doctorate research aimed at exploring the responses to child trafficking in South Asia particularly in Nepal. She currently teaches  a criminology module at the University of Essex and is a visiting lecturer in criminology at the University of Roehampton. Her work is part of a growing area of academic scholarship which challenges the dominant 'human trafficking' discourses.  
Following two massive earthquakes that hit Nepal in 2015, increasing concerns are expressed over the far reaching emotional and financial repercussions of natural disasters. The government of Nepal has identified 14 districts, which are most affected by the disaster. Both the Government and NGOs/ INGOs have noted that trafficking vulnerabilities have increased since the earthquake (Sthapit, 2015; Save the Children et al., 2015). Weak protection often pushes children into different forms of vulnerabilities, a phenomenon which is clearly distinct in Nepal.
Child trafficking is not only a pervasive issue but also a much- contested phenomenon. Nepal has been a key source country for sex trafficking and forced labour in recent decades. Approximately 12,000 Nepali girls and young women, the majority of whom are under 16, are trafficked every year to Indian brothels (ILO, 2002). In recent years, trafficking of children in Nepal has, however, taken different forms and become increasingly complex. Forced child labour, organ donation, and inter-country adoptions have emerged as new forms of trafficking (Frederick et al., 2010; NHRC, 2012).  Nepali children are now trafficked to new destinations – the Middle East, Africa, Korea and China (NHRC, 2012) – through false marriage, mobile prostitution, and cultural troops. A similar level of ascendency is evident in internal trafficking (Frederick et al., 2010). The rapid growth in internal and external trafficking has prompted Nepal to undertake several actions. A range of legislation, policies and practice guidelines have been introduced within a short period of time, embedding international human rights instruments. Key regulations include the Children's Act, 1992; and the Human Trafficking and Transportation (Control) Act, 2007 among others. However, the effects of these regulations are non-existent in practice and the problem of 'child trafficking' has remained unabated in the country. For instance, in the recent US Trafficking in Persons Report (TIP Report) rankings, Nepal is placed in the Tier 2 category. The country is yet to fully comply with the minimum standards required for the elimination of trafficking of persons.
Child trafficking in Nepal has frequently been studied drawing on 'push and pull factors' (Aengst, 2001; IIDS and UNIFEM, 2004; Hennick and Simkhada, 2004). Theories of child trafficking are underexplored, which has undermined the contextual understanding of child trafficking. Child trafficking is prevalent, not only because of poverty and the pursuit of traditional cultural practices, but also due to a weak enforcement of child protection mechanisms. Nepal is a country of young people. The Central Bureau of Statistics (CBS) 2011 census show that children under 18 comprise almost 50 percent of the total population. 39 percent of the total population are under the age of 16 (MoWCSW, 2013).
The situation children are exposed to is a real challenge to the protection of children's rights in Nepal. Firstly, children's health has not improved, mainly due to early childhood mortality among rural residences, other deprived castes and ethnic groups. For instance, infant mortality is higher in rural regions of Nepal (36.6 percent) and lower in urban regions (35.9 percent) (MoWCSW, 2013). Furthermore, children in rural areas lack adequate nutrition. Approximately 46 percent of children under the age of five are stunted, lacking adequate nutrition (MoWCSW, 2013).  Secondly, although it is compulsory for all children to attend school up to lower secondary level, a large number of children do not have access to schools. According to the Central Bureau of Statistics (CBS), less than 4 percent of children in rural areas are enrolled in primary education. 49 percent of those are girls. Even among those who are enrolled in primary education, the dropout rate is high—for example, 6.5 percent of children enrolled in primary level education abandoned their study in the year 2009 (MoWCSW, 2013).  Thirdly, despite several attempts and campaigns by NGOs and INGOs, birth registration is still a problem in the country. A survey found out that only 42 percent of children under the age of 5 in Nepal had their birth registered (Gautam, 2016). To address this issue, the government has recently introduced a system for compulsory submission of birth certificates for school enrolment and other purposes. Ensuring all children are registered in a systematic way has continued to become a key problem contributing to the vulnerability of children. Fourthly, due to the persistence of poverty, child labour forms part of the support for the subsistence of families. In Nepal, 40 percent of children (approximately 3.14 million) are expected to be active economically. More than half of these economically active/working children (approx.1.6 million) are child labourers.[1] There are approximately 0.62 million children in hazardous forms of child labour—twenty percent of working children in Nepal (NHRC, 2012). Fifthly, traditional practices such as child marriage, child labour – including bounded labour (Kamaiya)[2] – and Chaupadi pratha[3] are still prevalent.  10 percent of girls are married by the time they are 15 and more than 40 percent of women aged between 20–24 get married by the time they reach 18 (Centre for Reproductive Rights, 2013). Sixthly, the number of children in institutional care has increased significantly. According to the Central Child Welfare Board (CCWB) (2012), there are 743 child care homes throughout the country (NHRC, 2012). Street children have become another problem in Nepal. The CCWB and the National Alliance of Organisations for Street Children (NAOSC) estimates that approximately 800 children are taking shelter in the streets of Kathmandu, 95 percent of whom are boys and the remaining 5 percent girls (MoWCSW, 2013). Lastly, consequences of economic globalisation have led to new developments challenging traditional beliefs and practices. On the one hand, the proliferation of modern technologies and western influence have altered the perception of people in terms of defining what constitutes a 'better life' (Crawford, 2010:106). On the other hand, widening income and wealth inequalities in society have instigated desire among young people to uplift the quality of their life and to access so-called middle-class practices. An increasing number of children and young people are therefore abandoning their homes to fulfil their desire of a better life, thereby becoming an easy target for traffickers.
All of the above-mentioned factors have continually shaped children's experiences in Nepal. Therefore, when designing effective anti-trafficking interventions, it is imperative to consider all these local realities. Rethinking the child trafficking phenomenon and the approaches to interventions is crucial. The time has come to discuss child trafficking within the broader child protection context. Working exclusively within the 3Rs (Rescue, Reintegration and Rehabilitation), entails a serious risk of ignoring or neglecting the broader causes and consequences of child trafficking. There is a need to move beyond an overwhelming focus on anti-trafficking interventions driven by 3Rs. This understanding is important not only to identify those children who do not 'fit' within the institutionalised notion of 'victim', but also to develop appropriate responses so as to better protect them by considering their aspirations and acknowledging their socio-economic context. 
Notes
[1]  Child labour includes 'street children' (informal economy), child domestic workers, factory workers (formal sector), and so on (ILO, 2002).
[2] The Kamaiya system is a form of agricultural debt bondage among the low caste, Tharu ethnic group in the western district of Nepal during the 1950s. Female children who work as domestic workers in the home of the master are known as Kamaliri (Kara, 2012).
[3] Chaupadi pratha is a cultural practice relating to menstruation. When girls or women are menstruating, they are considered impure. During their periods, they are restricted from entering their house and are made to live in a shed. They are not allowed to visit temples or even attend schools. Although this practiced was banned in 2005, it is still commonly practiced in the mid and western region of Nepal (Kara, 2012).
References
Aengst J (2001) Litigation Report-Girl Trafficking in Nepal. Kathmandu: Human Rights Advocacy Clinic.
Crawford M (2010) Sex Trafficking in South Asia: Telling Maya's Story. New York : Routledge.
Frederick J, Basnyat M and Aguettant J L (2010) Trafficking and Exploitation in the Entertainment and Sex Industries in Nepal: A Handbook for Decision-Makers. Kathmandu: Terre des Hommes Foundation.
Gautam B R (2016) Civil Registration and Vital Statistics: Policy and Practices in Nepal. Department of Civil registration. Kathmandu: Ministry of Federal Affairs and Local Development.
Hennick M and Simkhada P (2004) Sex trafficking in Nepal: context and process. Asian Pacific Migration Journal. 13(3):33-38.
IIDS and UNIFEM (2004) Status and Dimensions of Trafficking within Nepalese Context. Kathmandu: IIDS and UNIFEM.
Kara S (2012) Bonded Labor:Tackling the sytem of slavery in South Asia. USA: Columbia University Press.
MoWCSW (2013) Combined Third, Fourth and Fifth Periodic Report on CRC, 2012 in The Rights of the Child: A Compilation of National Initial and Periodic Reports of Nepal on Convention on the Rights of the Child (CRC) and its two Optional Protocols submitted to UN Child Rights Committee including Concluding Observation. Government of Nepal. Kathmandu: MoWCSW.
NHRC (2012) Trafficking in Persons Especially on Women and Children in Nepal : National Report 2011 Kathmandu: National Human Rights Commission Nepal.
Sthapit C W (2015) Gendered Impacts of the Earthquake and Responses in Nepal. Feminist Studies. 41 (3). 682-688.
Save the Children, Plan International, UNICEF and World Vision (2015) After the Earthquake: Nepal's Children Speak Out: Nepal Children's Earthquake Recovery Consultation. Government of Nepal.